DataArchiva's new version 3.5.0 has been released in the AppExchange with new features, enhancements, and fixations. All the current and new users can avail the latest features from 18th Feb, 2019 onwards.
DataArchiva has added two new features in this release. The newly added 'Hard Delete' feature when enabled, will delete the archived records from the recycle bin during archiving process. To enable this feature a user needs to go to Manage (of any configured object) ->Archive policy -> Settings.
Along with this, the most awaited "Field Audit Trail" feature has been added in the DataArchiva application. When you open the application, you can see a new tab 'Field Audit Trail'. After Spring '19, Salesforce is not going to retain field history records beyond 18 months and will start removing field history data which are older than 24 months. After Salesforce deletes data, you can't use the getDeleted() API to retrieve it. In order to retain your field audit data beyond 18 months, you can use DataArchiva's FAT feature which will archive your field audit data using Big Objects for years that supports all the objects. This will ensure highest data integrity, allows you to use analytics to derive insights and also helps you comply with industry regulations related to compliance and data retention.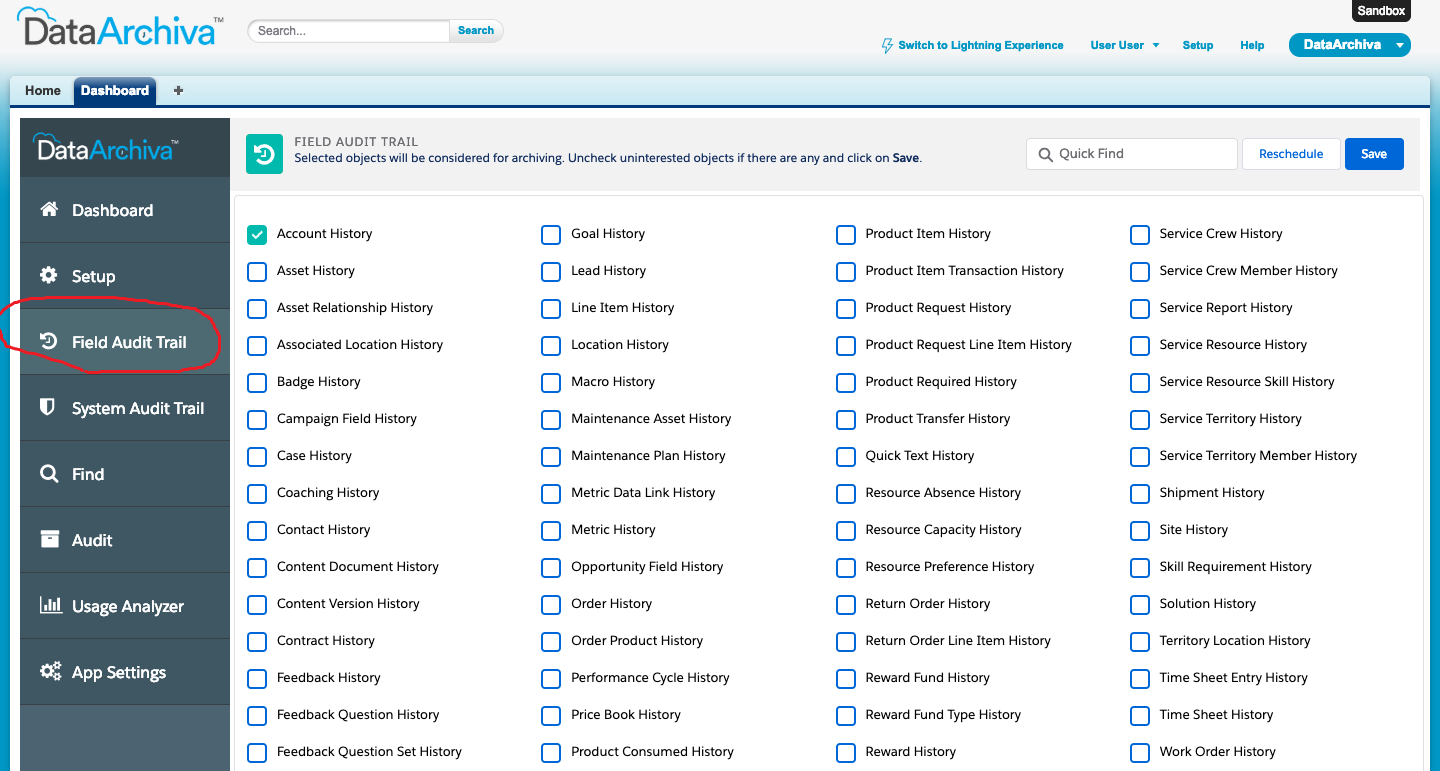 Check this video to know more.
There are also a couple of enhancements in a few existing features. Now the application supports archiving of Asset's share records. Apart from this Schedule, Filter and Setting are all now clubbed in Archive Policy. Its available in Manage (of any configured object) -> Archive Policy.

Apart from these newly added features, and existing feature enhancements, we have fixed a few minor issues.
Get in touch with us to know more about the latest DataArchiva application.
Get the App here.